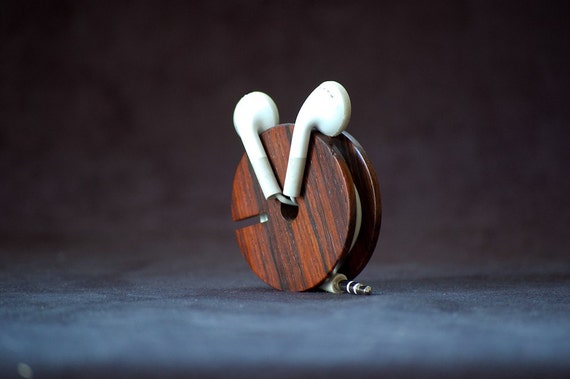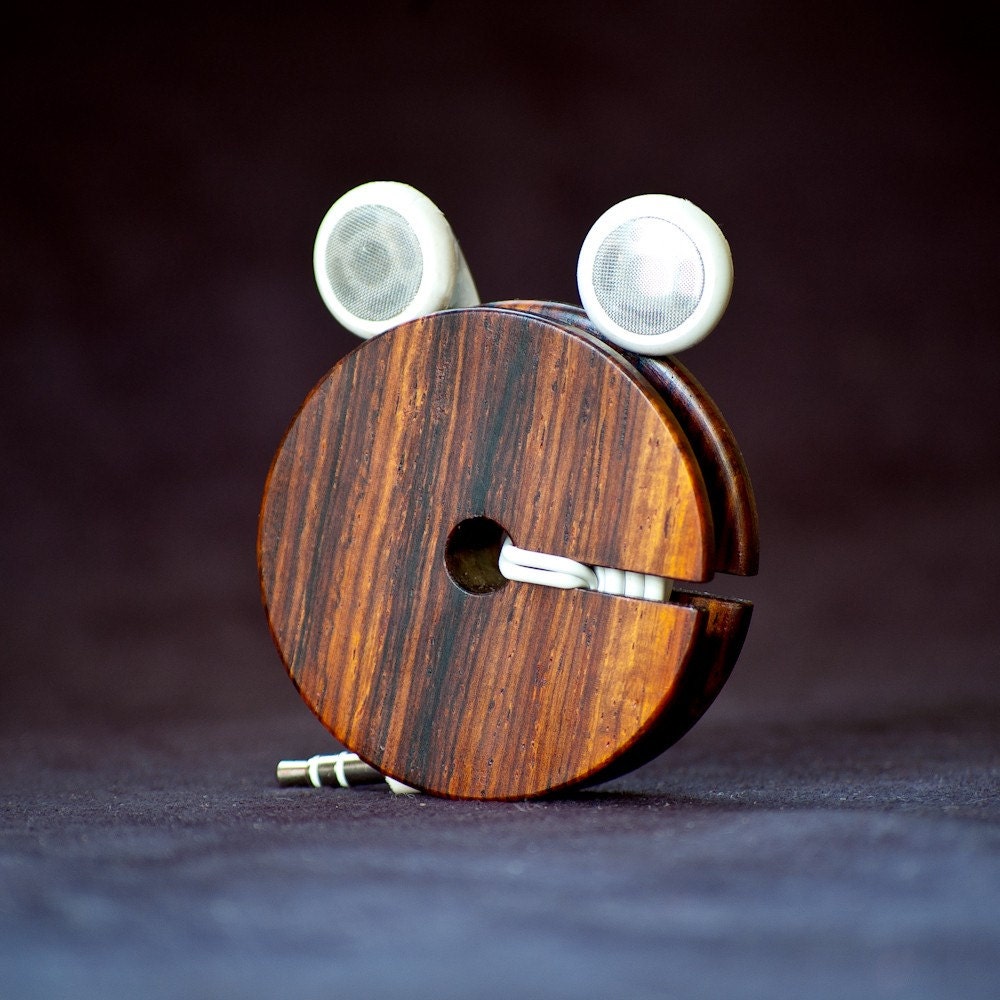 Tired of untangling your buds every time you want to use them? Then this earbud holder was meant for you.
Simply thread your buds through the hole in the middle and through the slot in the side, then wrap the cord around like a yo-yo.
When you're ready to use them, hold onto the plug and drop the bud holder. You buds will unwind in seconds and with no tangles in the cord.
Meticulously crafted from a beautiful piece of Cocobolo, this elegant ear bud holder is a must have for any ear bud user.
Approximate Dimensions: 9/16" wide, 2" diameter

You can order one here